10 Ways to Experience The American Riviera Lifestyle On a Budget
By: Santa Barbara Hotel Collection / 09 May 2023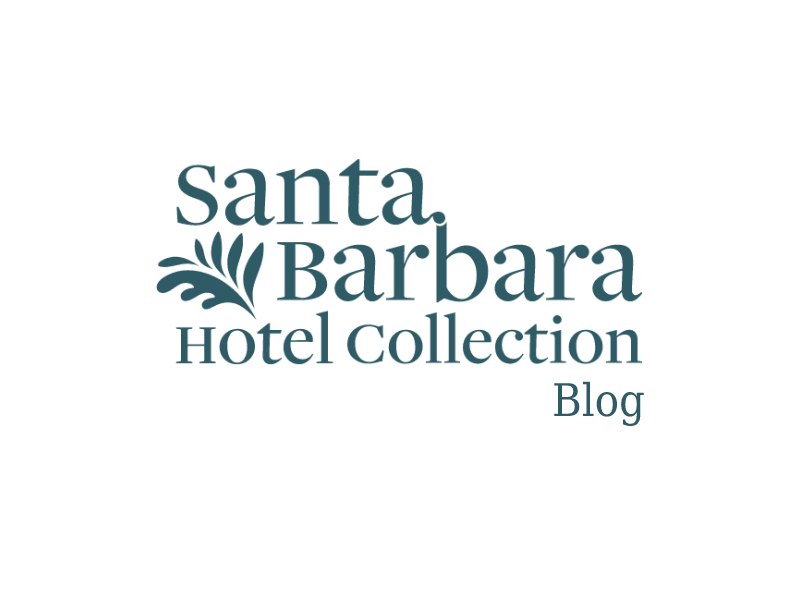 A resort destination dating back to the 1800s, Santa Barbara has long been known as "The American Riviera" because of its aesthetic similarities to the European Riviera and comparable Mediterranean sensibilities. Over the decades, the Santa Barbara community has cultivated a natural sense of sophistication and effortless elegance that still appeals to the jet set. Yet, today our laid-back paradise is very much attainable to visitors spanning the full spectrum of travel budget ranges. Following are 10 ways savvy travelers can enhance their Santa Barbara itineraries with luxuries large and small when visiting our coastal paradise.
1. Plan a Picnic: Santa Barbara abounds with picturesque settings for a picnic. All you have to do it curate your meal, pack a towel or blanket and choose your venue. We like to send guests to Cheese Shop Santa Barbara and Lazy Acres market to stock up on picnic provisions. If you'd like to add wine to the experience, Vino Divino and Satellite are two great wine shops where the staff can help you pick the perfect bottle. If you need a blanket, stop by Riviera Towel Company for a multi-purpose throw—and a useful souvenir when you go home. When it comes to where to settle in to savor the views, the Mission Rose Garden and Shoreline Park are two top picks.
2. Sip World Class Wines: Sample the fruits of Santa Barbara's award-winning, world-renowned wine country right in downtown Santa Barbara. The Urban Wine Trail is comprised of dozens of inviting tasting rooms, where you can drop in for tasting flights of exquisite vintages. Tastings generally start at around $20-$30 per person with the option to upgrade to a tasting of more premium bottles. Many wineries also allow you to purchase by the glass, presenting a rare opportunity to try vintages that are not available by the glass outside of the tasting room setting.
3. See the Sport of Kings: Santa Barbara Polo & Racquet Club in nearby Carpinteria hosts the world's best polo players. During the 2023 season, May 7th through October 15th, Sunday Polo matches are open to the public and starting admission tickets are very reasonably priced. The action kicks off at 3 p.m., and features an opening polo parade, half-time entertainment and traditional divot-stomp. Food and beverages are available for sale. Guests are encouraged to dress comfortably and embrace classic polo attire—complete with statement hats! Even dogs are welcome on a leash.
4. Visit Museums for Free: Time your stay around free admission days to our local arts and cultural attractions. Santa Barbara Museum of Art opens their doors to the public free-of-charge every Thursday night from 5 to 8 p.m. Every year, Santa Barbara Botanic Garden offers six "Free Entry" days to seniors ages 60 and over; the remaining 2023 dates are April 19, June 21, August 16, October 18 and December 13. Santa Barbara Historical Museum and Museum of Contemporary Art Santa Barbara are both free all year round.
5. Gallery Hop: There's no charge to peruse the incredible art collections showing at local galleries such as Sullivan Goss, Maune Contemporary and Marcia Burtt Gallery. The Santa Barbara Studio Artists collective hosts an annual Open Studios Tour every Labor Day Weekend. For just $25, you can do a self-guided tour, hopping from studio to studio throughout Santa Barbara and Montecito over the course of three days.
6. Tour Elegant Estates: Two spectacular Montecito estates with fascinating histories are open to the public for guided tours by appointment: Ganna Walksa Lotusland and Casa del Herrero. Lotusland ($50 per person) is focused on the estate's extraordinary themed gardens, while Casa del Herrero's tour ($25 per person) delves into the architecture, décor and art in the George Washington Smith-designed home. Each offers a glimpse into Montecito life in the first half of the 1900s.
7. Explore Architecture: One feature that sets Santa Barbara apart from other coastal resort destinations in California is the city's signature architectural style. Take a self-guided Red Tile Walking Tour to see prime examples of the Spanish Colonial and Moorish-influenced architectural gems and historic landmarks. The downtown tour features 17 stops within a 12-block area downtown. Dive deeper into the city's architecture on a guided tour led by volunteer docents from the Architectural Foundation of Santa Barbara. Tours are offered every Saturday (meet at the City Hall steps) and Sunday (meet at the Central Library Courtyard entrance) at 10 a.m. and each tour covers a different area so you could make it a doubleheader.
8. Attend 1st Thursdays Art Walk: On the first Thursday of every month, downtown businesses and galleries open their doors to visitors and residents alike for a beloved community tradition, 1st Thursdays. Participating venues host art openings, live music, artists' receptions, lectures, wine tastings and interactive activities—and it's all free to the public. It's the perfect reason to start or end your vacation on a Thursday night!
9. Take a Free Walking Tour: Free Santa Barbara Walking Tours follows the European model of free tours in which guides are compensated by gratuity given at the guest's discretion. Choose from informative and entertaining tours of The Funk Zone, Waterfront or Old Town, lace up your walking shoes and set out to learn more about our city's fascinating neighborhoods. The tour company also offers a selection of moderately priced private tours that include food, beer and wine tastings.
10. Be Our Guest: When you're a guest of the Santa Barbara Hotel Collection, you're always treated like a VIP. Your added value stay is enhanced by complimentary wifi and the fact that there are no resort or parking fees, no matter which of our four inns you book. The Best Western Plus Santa Barbara offers airport and Amtrak shuttle service. Our beach hotels also offer a welcome glass of champagne, guest bikes and daily continental breakfast. We look forward to providing you with a home away from home on your next Santa Barbara getaway!