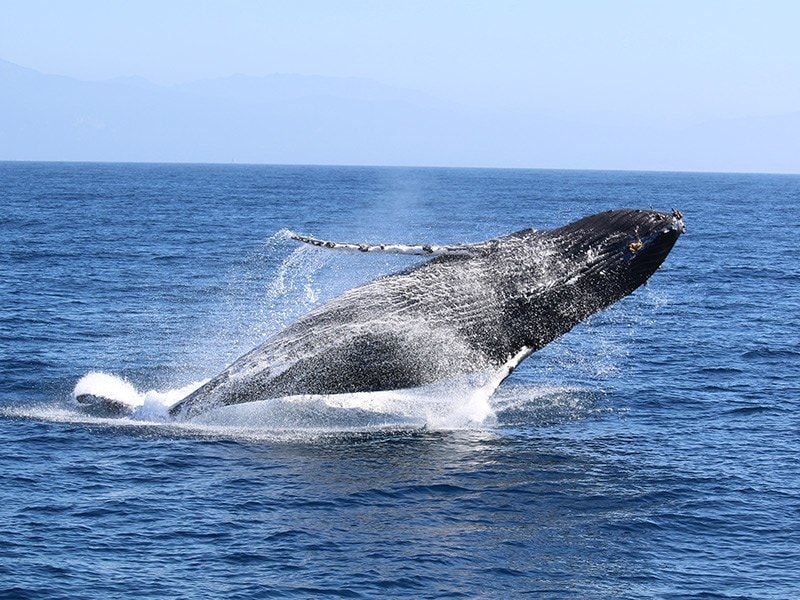 Back to List
Outdoor Activities
Santa Barbara Adventures and Activities
Discover California's breathtaking Central Coast offering an abundance of outdoor adventures. Whether you enjoy whale watching in the harbor, hiking our many scenic trails and parks, or hitting the fairways, you'll find endless outdoor activities in Santa Barbara to renew your spirit.
Beaches
Santa Barbara is home to many of California's most pristine beaches. Catch some waves, soak up the sun, and relax in the sand during your stay. Visit our favorite Santa Barbara beaches, including East Beach, Butterfly Beach, and Leadbetter Beach - just minutes away from our hotels.
Whale Watching
The Santa Barbara Channel is home to more than 30 species of whales, dolphins, seals, sea otters, and sea lions that visit throughout the year. Hop aboard the Condor Express, one of the most advanced whales watching boats on the West Coast, for an amazing tour. Take photos from the scenic observation deck or relax in the cozy indoor seating.
Boating
Spend a sunny California afternoon boating and sailing in the Pacific Ocean. You'll find local charters and rentals from the Santa Barbara Sailing Center and Sunset Kidd Sailing, which offer boat and sailing cruises, kayaking trips, and whale watching experiences. Book the Seashore Cruise and Soother Package for an unforgettable day on the ocean.
Hiking
Be swept away by Santa Barbara's coastal beauty on our spectacular hiking trails and paths. You'll find many routes with varying levels of difficulty, all of which promise heady memories and rigorous exercise. Pack your sense of adventure and explore the best hikes in Santa Barbara.
Parks & Recreation
Experience the splendor of the outdoors in Santa Barbara, California. Discover Santa Barbara County Parks with hiking and equestrian trails, beaches, and open spaces for recreation. Explore the Los Padres National Forest, with the most ruggedly beautiful landscapes in California. This mountainous park is the perfect spot for hiking, scenic driving, OHV riding, fishing, snow play, beach walks, picnics, and rock climbing.
Golf Courses
Santa Barbara is a world-class golf destination with spectacular courses that showcase sweeping views and the beauty of the California coast. Pack your clubs and tee off one some of our favorite golf courses in Santa Barbara, just minutes from our family of hotels.
Water Sports
Enjoy fun water sports and outdoor adventure on the California coast. Go scuba diving, kayaking, surfing, and standup paddleboarding in the Pacific Ocean or set off on a getaway to Santa Barbara's off-shore islands.
Captain Jack's Santa Barbara Tours & Events
Truth Aquatics
Surf Happens Premier Surf School
Biking
There is no better way to experience our coastal city than by bike. Take a self-guided tour and rent bikes from Wheel Fun Rentals and the Santa Barbara Adventure Company and discover scenic paths and vistas.
Book the Car Free Experience Package at Brisas Del Mar, Lavender Inn by the Sea, and Inn by the Harbor with complimentary beach cruiser bikes to get around.
Horseback Riding and Polo
Go horseback riding through beautiful Southern California landscapes at the Circle Bar B Guest Ranch. Experience the elegance of the Santa Barbara Polo & Racquet Club at a polo match or take lessons to learn the game.