A Guide to the Best Gift Shops in Santa Barbara
By: Kristyn Huang / 22 Oct 2019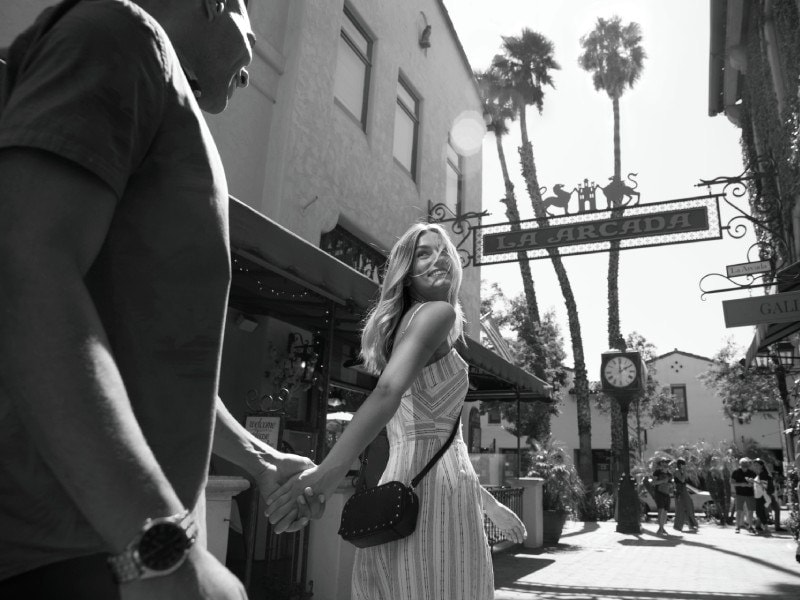 From charming boutiques in quaint paseos to upscale department stores, Santa Barbara's shopping scene is as diverse as it loved. Making it the perfect one-stop shop for all your holiday gift shopping.
Plum Goods 909 State St. | A self-described, "gathering place for sustainable goods and the people who love them." When you're looking for a one-of-a-kind, handcrafted gift, Plum Goods is the perfect stop that offers a wide range of goods from designer kitchenware to jewelry, home goods and skin care.
Parker Clay 133 E Anapamu | A luxury and lifestyle brand that holds the mission of "fashion on purpose." Parker Clay partners with Ellilita in Addis Ababa, Ethiopia to empower women and provide jobs that offer a sustainable, living wage to at-risk women. Not only is their business model one you can be proud to support, but their high-quality leather goods are something you'll love to show off.
Lewis & Clark 116 State. St.| Located in the charming La Arcada Courtyard – you'll find antiques, jewelry, whimsical home goods and more at this local's favorite boutique.
C'est Cheese & El Paseo Wine Collective 825 Santa Barbara St. |For the Foodie or wine lover in your life, head to the El Paseo Wine Collective to taste and purchase delicious, local and reasonably priced wines. After, make your way to C'est cheese to pick the perfect pair-worthy cheese.
Warbler Records 131 E. De La Guerra St. | Established in 2011, Warbler Records is in the heart of Santa Barbara's Historic district. Here – you can browse their carefully curated collection of used and new vinyl.
The Yes Store Paseo Nuevo Mall #101 | A seasonal, pop-up shop, the Yes Store has been a Santa Barbara Holiday tradition for 51 years. Giving a platform to local artisans, shopping at the Yes store is a great way to support small businesses and find a unique gift you can't find anywhere else. Located at
But wait – if you want to give the ultimate gift this holiday season, look no further than the memory of a Santa Barbara experience. Contact one of our 5 hotels to purchase a gift certificate.