Live Oak - Style Brunch at Home
By: Kristyn Huang / 20 Apr 2020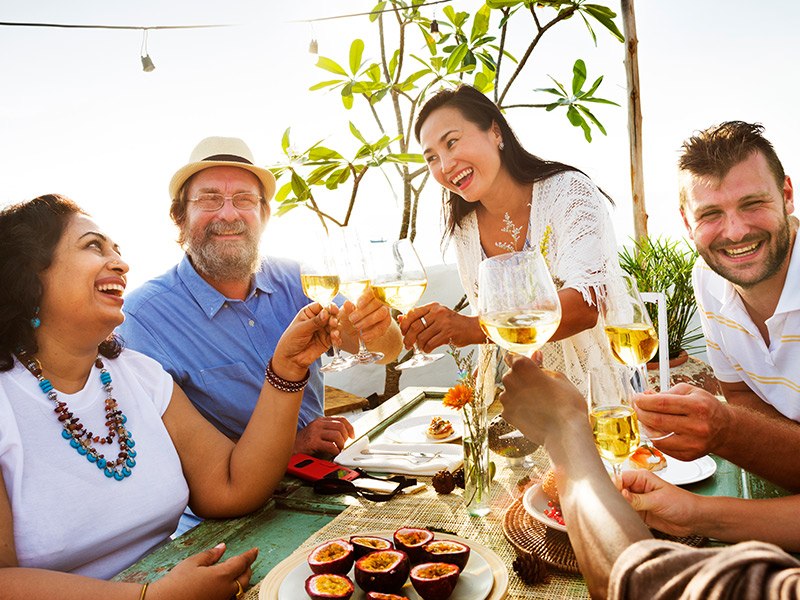 Hey friends, we miss seeing you and serving you! These times require us to stay at home for our own health and for the good of our community. While we're at home, making something new in the kitchen is a great way to spark joy.
Today, we're sharing Live Oak Cafe's famous benedict recipe. Even better, Live Oak is currently selling their house made Maple Espresso Bacon for at-home enjoyment. This bacon is vacuum sealed and ready for your fridge or buy a few packages and stock up your freezer.
Read below to learn how to make a restaurant-style eggs benedict from the comfort of your home.
Start by making a batch of Live Oak Hollandaise:
1 large Egg Yolk
1 tbs Lemon Juice
1/2 tsp White Vinegar
1 tsp Cholula (or preferred hot sauce, can add more or less depending on preference)
3/8 tsp Salt
Pinch of Pepper
8 oz. Unsalted butter (melted)
Instructions:
Melt butter and set aside. In a food processor or blender, mix together everything except butter. Blend well. Slowly add butter while mixing. The consistency should start to get thick, continue to blend for about 2 more minutes.
How to build a Live Oak Benedict:
1) Toast 1 piece of bread
2) In a pan or grill with a little bit of olive oil, start grilling 2 pieces of thick cut tomatoes over medium heat. Add a pinch of salt and pepper as they cook. You want the tomatoes cooked through, but not burned so watch them close.
3) Poach 2 eggs (or cook any way you like).
4) Over medium heat, cook 2 pieces of Maple Espresso Bacon. Our bacon is hot smoked so it is fully cooked making for a quick cook. Just brown on both sides (the maple syrup and coffee caramelizes nice and quick).
5) Put it all together: cut the toast in half on the diagonal and place a handful of arugula on each side. Add your grilled tomatoes on top of the arugula. Cut each piece of bacon in half and lay them crosswise on each of your grilled tomatoes. Next add the eggs with a scoop of hollandaise over each.
You can purchase 1/2lb packs of Live Oak's Maple espresso bacon, vacuum sealed and ready to be cooked at Live Oak's online store. Quick and easy pick-up is available Monday- Friday 11-4pm. We are offering contactless payment options as well as curbside pick-up.